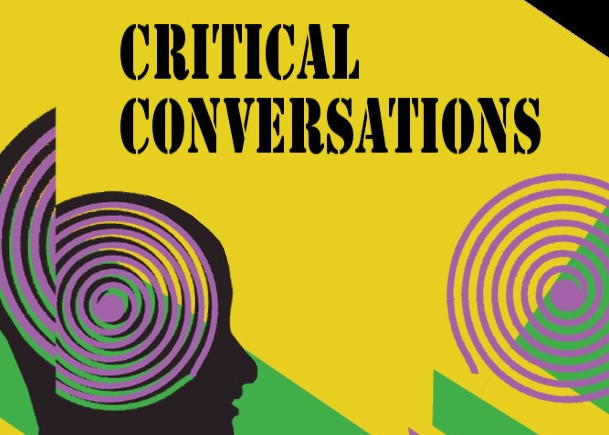 Continuum:
The Journal of

African Diaspora

Drama,
Theatre and Performance

TABLE OF CONTENTS

Technical Notes/Browsing the Journal
Editorial Notes: "Critical Conversations" - Freda Scott Giles
ARTICLES

Valorizing Ancestor Discourse: Harlem Renaissance Criticism and Theatre Theory
Henry Miller
ABSTRACT BIO
Today our history as a nation and as a people seems to vanish into the thin air of the mainstream media's twenty-four hour news cycle, and we tend not to valorize our ancestors, immediate or distant. If we do valorize them, it is mostly in name only. That is, we have forgotten, if we ever knew, why it is that we are, in fact, standing on so many bygone shoulders.
Historical Background
It is difficult to know with reasonable certainty when the ideas about black American theatre criticism and theory that dominated the Harlem Renaissance were first posed; their seeds reach back into the nineteenth century. Most of the men—and women, too—of the Renaissance who posed these ideas in their plays and critical writings were themselves either members or products of what William Easton, an early African-American playwright of the 1890s, called the "emancipation literati." . . .

SHADES OF BLUES: A Season of Resurrected Writers and Reclaimed Music-the Blues
Mikell Pinkney
ABSTRACT BIO
Too often and for far too long there has been a main stream belief that Negro theatre, black theatre and theatre created by and for African Americans has not been founded on clearly defined independently derived aesthetic principles. Theatre about black Americans has been attempted by many, including white writers of note. However, such "other" writers have used Negros/ blacks/ African-American as objects for their own purposes rather than as truly authentic subjects. The prevailing belief had been that most theatre created by African-American artists within the scope of their own perspectives and experiences has been either an imitation of European forms and structures (primarily realism), oddly abstracted and imitative African ritualistic stylings or creations based on not much more than emotional and melodramatic rants or simplistic comedic-musical entertainments. Neither of these assumptions is true, at least certainly not since the successes of award winning black dramatists like Lorraine Hansberry, Charles Gordone, August Wilson, Suzan-Lori Parks and Lynn Nottage.. . . .

From August Wilson to Tyler Perry: Crossing Paths on the Way to Tomorrow
Gene Bryan Johnson
ABSTRACT BIO
Nominees for the 38th Annual NAACP Image Awards were announced in early January of 2007. It was a perfect opportunity for an institution billing itself as "the nation's premier event celebrating the outstanding achievements and performances of people of color in the arts" to recognize the late August Wilson, arguably the greatest American playwright of his generation. Wilson, an African-American, had died a little more than a year before, on October 2, 2005 and enough time had passed for the Black American mainstream to give the man his due. From Gem of the Ocean to Radio Golf, the ten plays that comprise his one-play-per-decade dramatization of the 20th Century, as mostly experienced by African American residents of Pittsburgh's Hill District, is a brilliantly conceived portfolio of daunting complexity and stunning simplicity. . .

Book Reviews

solo/black/woman: scripts, interviews, and essays. Edited by E. Patrick Johnson and Ramón H. Rivera-Servera
Kristyl Dawn Tift
solo/black/woman is an anthology of seven solo performance pieces devised and performed by black women—Sharon Bridgforth, Edris Cooper-Anifowoshe, Nancy Cheryll Davis-Bellamy, Misty DeBerry, Rhodessa Jones, Robbie McCauley, and Stacey Karen Robinson. In the Foreword, D. Soyini Madison rightly asserts that "[s]olo black women (SBW) complicate the redundancy of performativity and the talk about it through black female stylizations that are not contingent upon natural repetitions, but on the unnaturalized, resistant, Africanist, gestural economies across black female circumAtlantics" (xiii). Pointing to the nuances and diversity of black feminist and woman-centered drama, Madison concludes that "[t]he gift of SBW is that, inside performance, these black female performativities are not necessarily revealed as naturalized repetitions that shape identity, because their alterity is illuminated and their stylized acts are constantly teasing identity" (xiii). solo/black/woman clearly evinces the significance of U.S. black women's lives and the performance of those narratives for the performer and the audience.


The Cambridge Companion to African American Theatre. Edited by Harvey Young
Shondrika Moss-Bouldin
This is a powerful teaching tool for exploring African American performance and interrogating the social construction of race in America. There are reoccurring issues in many of the chapters which can help students understand the impact of race on African American theatre. Preceding the volume's introduction is a chronological history, beginning with the first enslaved Africans' arrival in America through 2012, when Audra McDonald won a Tony Award for Best Actress in Suzan-Lori Parks' adaptation of Porgy and Bess. This sets the context for the book and the history it encompasses.. . .
Production Reviews

The Brothers Size by Tarell Alvin McCraney
Artisia Green
The Brothers Size by Tarell McCraney was presented by Norfolk State University Theatre as part of the 2015 National Black Theatre Festival College Fringe, one of only two collegiate productions selected to participate. North Carolina Central University's The Bluest Eye by Toni Morrison was the other. Size, the second installment of the The Brother/Sister Plays, is a premeditated remembering of Yoruba mythology and African storytelling purposed to involve the sensibilities of the audience. Bridging the gulf of the stage—an allegorical chthonic realm—actors are both divine and human as they chronicle fate and perform the story. This feature is one of the play's charms.. . .

The Movement by Kathy D. Harrison
Billicia Hines
Imagine a time where there were no arrests for the eighteen bombings in seven years. Imagine a Civil Rights leader chain-whipped because he attempted to enroll his child in an all white school. Imagine a car of young black men driving from an underground civil rights meeting. They are stopped and almost being beaten to death by the police. Imagine the fear of a black person's life emanating at every turn. Because of the many recent incidents in this nation, it is not hard to imagine. However in 1963, there were no cell phones to record horrific everyday events to send to the press. The idea of a black person as president was only a dream. Martin Luther King, Jr. was serving time in the Birmingham Jail, hitting a low point in the movement. Led by Reverend James Bevel, The Children's March in Birmingham in 1963 rejuvenated the movement to a transformative place in history. Kathy D. Harrison, Founder/Artistic Director of the Diversity Youth Theatre ( DYT), wrote and directed a powerful a cappella musical that encapsulated the children's struggle for equal rights in Birmingham, Alabama. The DYT's performance at the National Black Theatre Festival between August 7-8, 2015 reminded us of this powerful story of triumph... . .
PHOTO GALLERY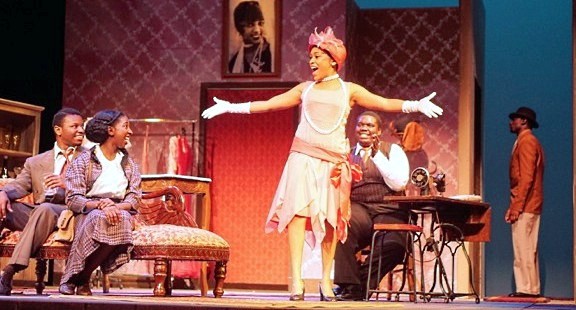 Blues for an Alabama Sky by Pearl Cleage. Performed at Charles Winter Wood Theatre, Florida A&M University, Oct. 21 - 25, 2015. Photograph by Evelyn Tyler.