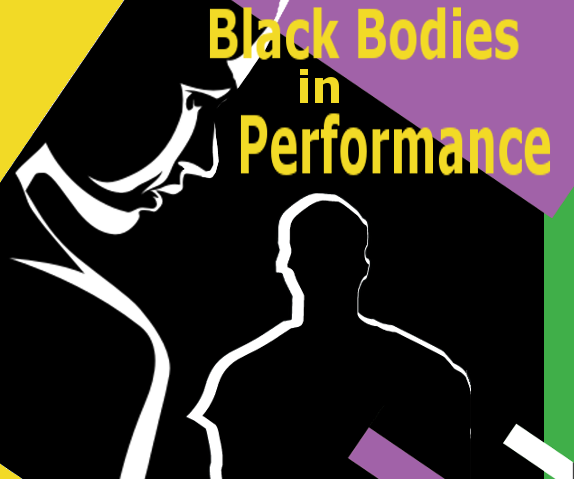 Continuum:
The Journal of

African Diaspora

Drama,
Theatre and Performance
Black Bodies in Performance

TABLE OF CONTENTS

Editorial Notes: Black Bodies in Performance - Freda Scott Giles
ARTICLES

Embodied Practice: A New/Old Directive for Black Theater
Deanna Lynette Downes
ABSTRACT BIO
"Embodied practices can include speaking or singing, grimacing or gesturing, hugging or hitting, reading a script dramatically or performing in full costume...knowledge's and identities are preserved and generated." (Mitchell, "(Anti-)Lynching Plays" 5). Using Mitchell's term I outline a practice of live, in home play readings among community members as an underexplored theatrical performance connected to the continued excavation and identification of a queer, black feminist performance aesthetic. Embodied practice in this paper is described as the in home play readings amongst small groups of black women however, this this delineation of the practice for this paper is not meant as a limitation for other descriptive uses of in home, live play readings among community members. The closing section of this paper offers hypothetical uses for other ways live, in home play readings can be used. I must stress that the purpose of these in home, live play readings is not to pick a play for future play/production selection. Nor are these readings for enticing people who do not normally attend theater or art performances to become subscribers or attendees, although that may affect participant's future entertainment choices. These readings are to infuse through creating a defined opportunity, the ideas of performance and exploration of ideas and circumstances through the characters within a play. Mitchell further outlines the power of embodied practice as a means for those disempowered to experience positions of higher education and power, such as reading the role of an engineer or an educator, like the characters in Angelina Weld Grimké's play, Rachel. For the black community, at the turn of the century and in contemporary society, these careers were/are delineated by race and/or class, reserved for white Americans and even more inequitable, white wealthy Americans. . . ..

Performance as Participatory Policy-Making: Taja Lindley's Trinity, Black Life as Burlesque
Nina Angela Mercer
ABSTRACT BIO
In my exploration of Taja Lindley's solo work Trinity, which she performs as Sassabrass, The Poom Poom Priestess,[1] I will illuminate the ways that Black, queer, neo-burlesque creates a space for new possibilities in the performance of citizenship through embodied participatory policy-making in this national climate of heightened surveillance and state-sanctioned violence against black bodies. I will ask the following questions: In what ways can black neo burlesque performance and social justice advocacy intersect, and what opportunities for community engagement may be born through these intersections? Further, what are the best conditions to develop and produce such critically resistant work? While performance is labor, and neo burlesque is certainly an industry that has the potential to wield and generate capital, this performance was constructed as a cultural strategy of resistance closely linked to social justice and direct action through embodied performance. I am privileging the artist's aesthetic and intention, as well as the missions and programs of multiple organizations and artistic ensembles which have nurtured Taja Lindley's development as a social justice advocate, performing artist, and healer.. . . .

They Speak, Who listens? BLACK WOMEN PLAYWRIGHTS
by Barbara Molette
ABSTRACT BIO
Who hears what Black women playwrights have to say? Very few people. A friend said to me recently, "Why is it that playwrights try to say everything in one play—they write like they'll never write another play." I replied, "It's not that we'll never write another play, but we may never have the chance to be heard again."
Playwrights are at the mercy of various media brokers. Most of these brokers are white males. They are producers of live theater, publishers of printed matter, manufacturers and distributors of films, and people who manufacture and disseminate dramatic materials in the broadcast industry. These brokers represent the people with the real power and with a vested interest in maintaining the status quo. They are concerned with preventing certain kinds of truths from being exposed in certain ways. They consider print to be less dangerous than live theater, live theater less dangerous than film, and film less dangerous than radio and television. Truths exposed in a news format are considered less dangerous than if shown in a dramatic format.. . . ..
Book Review

Buckner, Jocelyn L., A Critical Companion to Lynn Nottage. Milton Park, Abingdon, Oxon; New York, NY: Routledge, 2016
Alani Rosa Hicks-Bartlett
A Critical Companion to Lynn Nottage is a comprehensive assessment of the "unapologetically female-centered plays" (1) that comprise Lynn Nottage's magnificently heterogeneous dramaturgical oeuvre. Given the appreciation Nottage's work has garnered in academic and public arenas—among other well-deserved accolades, she has won two Pulitzer Prizes, a Guggenheim, and a MacArthur—it is extraordinary that no scholarly anthology of Nottage's plays predates this 2016 publication. Thus, this volume edited by Jocelyn Buckner fills important lacunae and forges new ground. . .

Production Review

Seeking Dialogue and Change: Objectively/Reasonable
Yuko Kurahashi
The playwrights Mike Geither, Tom Hayes, Lisa Langford, Michael Oatman, and David Todd conducted interviews with people in diverse communities in Cleveland. The resulting script has become a "collage" expressing multiple viewpoints of people. Director Terrence Spivey and dramaturg David Todd held public auditions, allowing a wide range of community people to participate in this project. The title of the work "Objectively/Reasonable" comes from the "mysterious" phrase that Cuyahoga County Prosecutor Timothy J. McGinty used to justify the actions of Officer Timothy Lehmann, who opened fire on Tamir holding what proved to be a toy gun at the Cudell Recreation Center, moments after arriving on the scene. . .
PHOTO GALLERY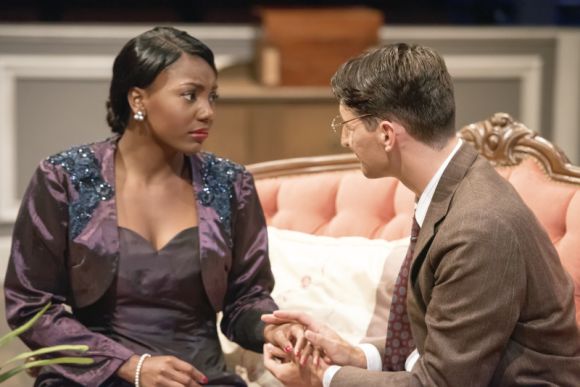 The New Mrs. Tesman. A new adaptation of Henrik Ibsen'sHedda Gabler by Mikell Pinkney.
Performed at the Nadine Maguire Theatre & Dance Pavilion. University of Florida Sept. 2016.
Directed by Mikell Pinkney. Photograph by Suzanna Mars.